Website Currently Under Construction.
Updates Launch Fall 2016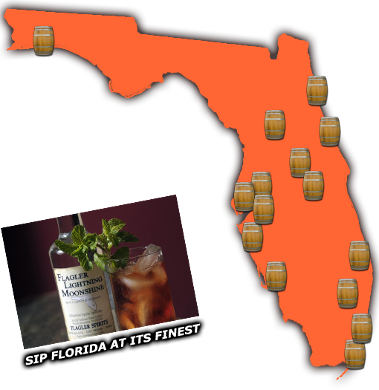 Florida is home to 15 Licensed Craft Distilleries. Our state is quickly becoming one of the most dynamic states for the development and production of hand-made, hand-craft distilled spirits. Florida's distilleries are located in and are important members of their communities. Florida Craft Distilleries contribute financially as well as culturally to Florida.
Many distillers are choosing to make their products by using locally grown, agriculture (grains, corn, wheat, molasses, etc.). The result is some of the highest quality, small batch spirits being made in America today.
From rum and whiskey to Vodka, Gin and Grappa, the Florida's farmers and artisan distillers have created a new generation of premium quality spirits. We invite you to take the trail to visit, get to know and support your local craft distilleries.
COPYRIGHT 904 HAPPY HOUR CORP. © 2013